Multibuild Ltd, a privately owned engineering and construction company, represents the progression of A. Chapides & Sons Construction Company Ltd, originally established in 1960 by Mr. Andreas Chapides in Xeros, Cyprus. In 2007, a pivotal advancement was made as Panicos Charalambous, Anastasia Chapidou, and Marios Chapides initiated Multibuild, expanding the company's scope of operations.
Engaged in both public and private sectors, the company holds a Class A certification for constructing various buildings and a Class C certification for civil engineering projects.
The extensive array of projects undertaken across Cyprus serves as a testament to the company's high-quality standards and unwavering reliability. From governmental ventures to industrial structures, and residential complexes, including apartments, houses, and villas, as well as renovations, restorations, and road infrastructure, Multibuild demonstrates a diverse portfolio.
Presently, Multibuild stands as one of Cyprus's largest construction companies, boasting a portfolio of 280 varied projects and employing 100 well-trained and experienced professionals. Our primary objective remains the complete satisfaction of each client, emphasizing both quality and timely delivery. With 15 years of experience, we continuously strive for enhanced productivity and self-improvement.
Company Information
Number of Employees
1-50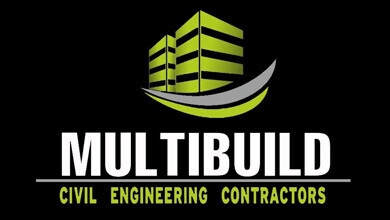 Address & Contacts
Street Address
Adonidos & Tselepou corner , Paphos 8010 , Cyprus
Contact
Working Hours
now
Normal Opening Hours
Mon:

08:00-17:30

Tue:

08:00-17:30

Wed:

08:00-17:30

Thu:

08:00-17:30

Fri:

08:00-17:30

Sat:

Closed

Sun:

Closed